Xylitol sweetener shown to kill if consumed by dogs
by: Isabelle Z.
(NaturalNews) You might share a lot with your dog, from walks in the park to leftovers from dinner. However, there is something you should never share with Fido: food that contains the sweetener xylitol.
The FDA has issued a consumer warningentitled "Xylitol and Your Dog: Danger, Paws Off," which warns that xylitol can be fatal to dogs. The substance is quickly absorbed into their bloodstreams, triggering a sudden and fast release of insulin from their pancreases which causes their blood sugar levels to drop to dangerously low levels.
This effect can occur within as few as 10 to 60 minutes after consumption, and can quickly become fatal if it is not treated right away. Even a few pieces of gum are enough to poison a large dog.
Warning signs of xylitol poisoning in dogs
How can you tell if your dog might have consumed xylitol
? The symptoms include vomiting which is followed by signs of a sudden blood sugar drop, such as weakness, collapse, lack of coordination and even seizures. If you suspect your dog might have xylitol poisoning, it is important to bring him to a vet right away for treatment and observation.
Even people who actively avoid sweeteners in foods like candy might be surprised to find that they have xylitol lurking somewhere in their home. It is commonly used in sugar-free gum and household products such as mouthwash, toothpaste, vitamins, mints and cough syrups. All foods and other products that contain xylitol should be kept out of reach, and people should never use human toothpaste to brush their dogs' teeth.
It is also important to check the list of ingredients on your peanut butter if you are one of the many dog owners who uses peanut butter as a trick to help get your dog to take his medicine. Xylitol is commonly used to sweeten nut butters.
Rise in cases of canine xylitol poisoning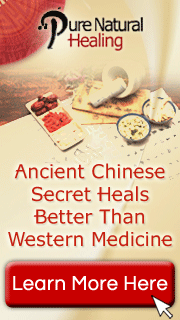 CBS News reports that the ASPCA's Animal Poison Control Center has seen a dramatic jump in xylitol-related calls over the past decade, with the number rising from just 82 in 2004 to 3,700 in 2014. In fact, the Pet Poison Helpline has noted a 15 percent rise in these calls so far this year.
The problem appears to stem from the fact that dogs process the chemical, which is a sugar alcohol, in different ways than humans do. The FDA statement says, "In people, xylitol does not stimulate the release of insulin from the pancreas. However, it's different in canines: When dogs eat something containing xylitol, the xylitol is more quickly absorbed into the bloodstream, and may result in a potent release of insulin from the pancreas."
Yet another strike against alternative sweeteners
Xylitol has also been known to cause intestinal discomfort in humans. People who consume a lot of it at once often report diarrhea or cramping. Although it can be beneficial for dental health and even ear infections, the fact that it is so deadly to dogs
will certainly give many people pause before consuming it.
The truth is that many artificial sweeteners are a lot worse for the body than sugar itself. Saccharin, aspartame and sucralose have been linked with metabolic issues, weight gain and even cancer. While xylitol is generally considered one of the safer sugar substitutes, keep in mind that this is all relative, and certainly doesn't apply to dogs! In addition, it is sometimes made from GMO corn, so it's important to look out for organic varieties and check sources carefully if you choose to consume it. The best course of action is to avoid sweeteners altogether, and instead opt for food that is naturally sweet, such as organic fruit.

Sources include: